Membership
Voluntary Service International is a membership organisation and we rely on the enthusiasm, dynamism and experience of members to ensure that we remain a vibrant and relevant organisation. Many members are active in supporting the various programmes, projects and events which VSI organises each year. The various programmes  including  - the International Volunteer Projects Programme, the Teenage Programme, the Long Term Volunteering Programme ; the Dublin Local Group Programme - are run by working groups made up of volunteers, supported by the VSI staff team.
Annual Membership costs: €30 (waged individuals) or €15 (unwaged individuals/students or €2 for asylum seekers/refugees).
New Life Membership: €300
Join Us and Get Involved
Voluntary Service International is open to all who support our aims.
To become a member -
Membership forms:
Payments
Pay your membership fee online here through Pay Pal
Send a cheque or postal order payable to VSI to VSI, 30 Mountjoy Square, Dublin 1
Complete and sign a  Standing Order Form and return to VSI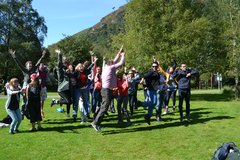 'Get outdoors and have fun' a training seminar for young people from the Caucasus region held in Wicklow September 2012
Benefits of membership
Access to a wide range of local, national and international volunteering opportunities
Regular membership updates and volunteering news through bulletins and facebook 
Opportunities to get involved with ongoing projects and events in Ireland
Regular international bulletins from SCI
Invites to training and seminar opportunities in Ireland and abroad
Invitation to our AGM and the opportunity to contribute  your ideas to VSI 
VSI employ 3 full time and 2 part time staff (see list below). including an European Voluntary Service volunteer helping with our International Volunteer Projects programme.
Staff Team
Coordinator - Tom Ryder
Volunteer Programme Coordinator - Helen Walmsley
Teenage Programme Coordinator - Vacant

International Volunteer Projects EVS Volunteer - Masha Buldakova 

Administrator - Hilary Troy
 VSI hold an Annual General Meeting (AGM) in November to which all members are invited. The AGM elects a National Committee (Board) which manages the affairs of VSI until the following years AGM.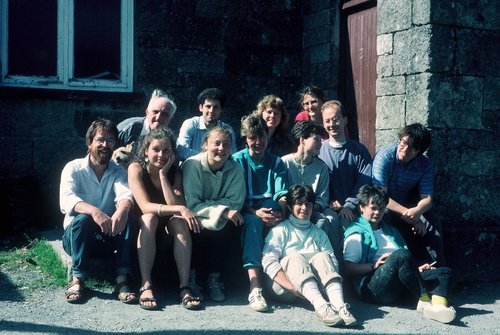 Workcamp Group Photo Tigh Na Siochain project, Co. Tipperary 1987