Volunteer Project Coordinators needed for VSI projects in Ireland this summer
24 Feb 2017
VSI is looking for motivated volunteers to coordinate our short-term International Volunteer Projects!
This is a great opportunity to invest your time to develop your skills in youth and community work.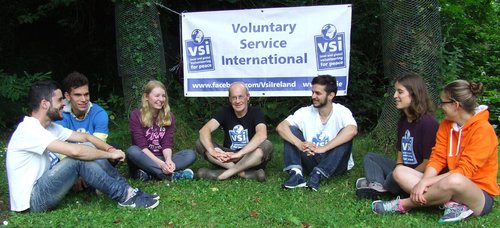 VSI is recruiting volunteers to coordinate VSI summer short term International Volunteer Projects. We need Volunteer Project Coordinators for a number of our projects taking place from June to August, including 4 environmental projects in Killarney National Park, 2 projects with Glebe House peace centrein Strangford, Co. Down, one with the Camphill Community in Co. Monaghan and one with the Camphill Community in Co. Kildare.
The Coordinators' role involves volunteering with the group of Irish and international volunteers, helping them settle in, helping to organise the group on a daily basis, developing and supporting good group dynamics, promoting intercultural exchange and helping to organise free-time activities as well as educating volunteers on VSI's values and aims such as peace and social justice.
You will get the experience of working on international projects, get to know the project host organisation and improve your leadership skills. VSI will provide training for Project Coordinators in May and will provide support during the projects. 
This is a volunteer role, your travel expenses within Ireland are covered and your food and accommodation are free, there are no fees.

Volunteering experience is essential. Experience of leading volunteer projects, youth exchanges or running workshops would be useful as well as knowledge and some experience in youth work or the voluntary and community sector. You must be over 21 and have good communication and organisational skills.
If you're interested, please complete the application form available here. Send completed applications forms to Mateja in VSI: ivp@vsi.ie and we'll get back to you as soon as possible.
If you have any questions, please contact Mateja or give us a ring at +353 1 855 1011